Our Values
We approach our relationships with artisans and their communities as partnerships. We respect their skills and expertise and focus on strengthening bonds by working alongside each other. It is through this mutual respect and sharing of knowledge that we are able to bring Wray to life.

Wray is not factory made. We choose to produce in community settings because these ground-up formats provide access to employment opportunities for individuals (especially women) who do not live in large garment production cities.
Meet the artisans
Ethical is not a term we take lightly. By working directly alongside artisan groups and family businesses we personally know, we are able to ensure equitable wages are being paid and work environments remain safe spaces.

Our principle producer Kalava Crafts, is a community group based in Udaipur that focuses on celebrating Indian craft techniques and providing employment to women artisans. From time to time, we also work with a handful of family run tailors.

Instead of following the common practice of paying only upon completion, we work with the terms set by the artisans. We respect the prices they've set and the payment schedules that work best for them.
We believe in preserving traditional techniques and skills. With modernisation and fast fashion, many of the old ways of creating has been lost. By adapting these crafts and techniques into wearable pieces and embracing slow production, we hope to play a part in capturing the magic behind it.

Apart from exploring heritage print techniques though the fabrics we use, we also incorporate hand embroidery into every garment to add a little touch of the slow skills that are falling to the wayside.
Explore the techniques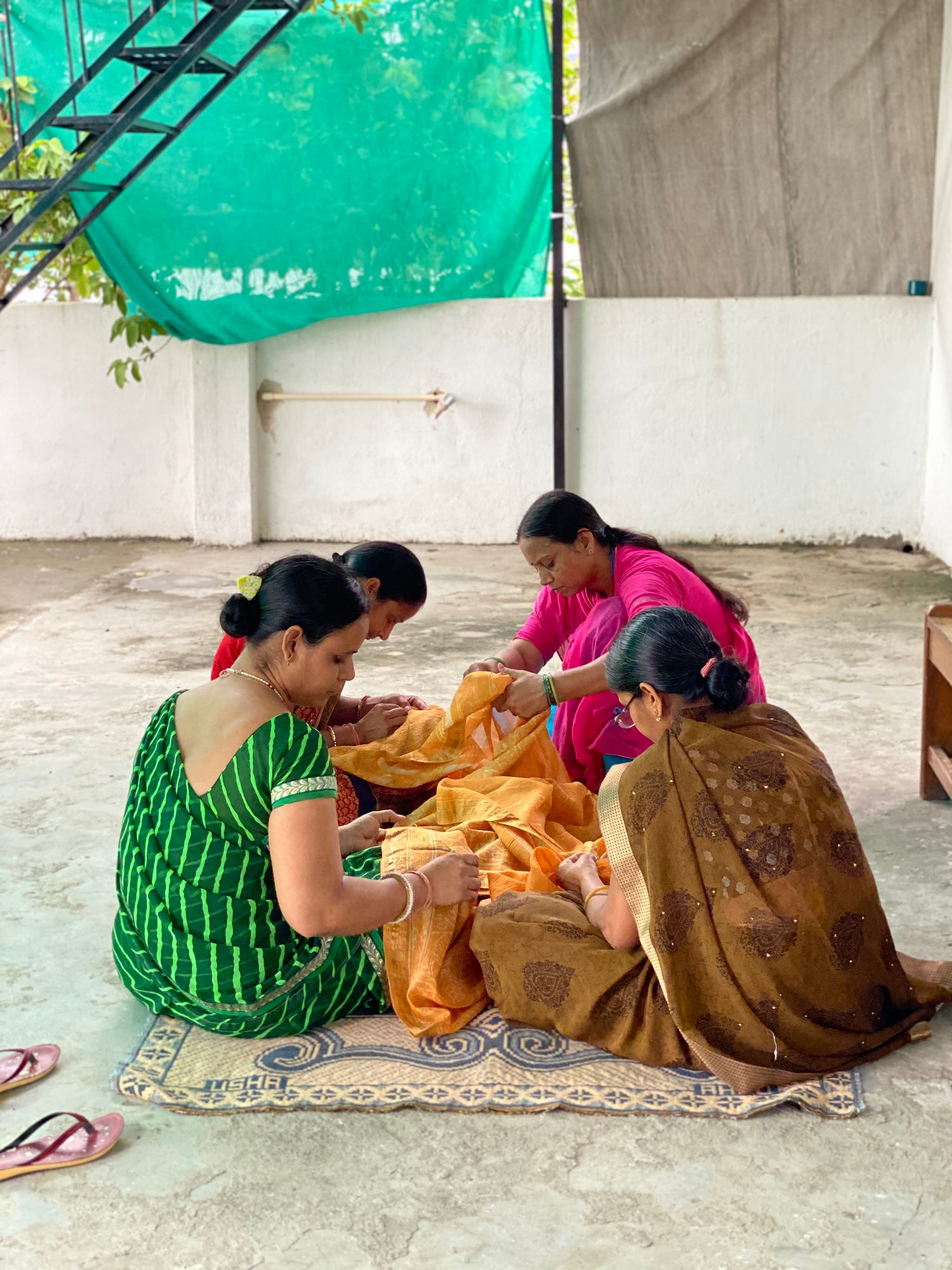 Our Model
Nimble Slow Fashion

How This Works

Collaboration
While this may sound contradictory to our slow fashion roots, hear us out! We believe in offering an ethical alternative to shoppers, and this includes being an available option for when they are looking to purchase something new.

The way we work allows us to produce 4-6 capsules annually so you can expect year-round releases. This doesn't mean we produce indiscriminately, small batch production lies at the heart of our operations and each of our capsules are created in limited quantities.
With one of us living in India, we have the privilege of working in close proximity to our producers. From developing first samples over chai sessions to troubleshooting with our tailors and pattern makers; working in the same space enables us to make design decisions and address any issues faced in real time. This vastly shortens the typical design and production timeline (usually at least a year long!).

Without having to worry about organisational clutter and bloated processes, we can focus on building strong relationships with our producers and their communities.
This collaboration not only allows us to share ideas to make our pieces better, but also helps us to implement waste reduction measures. We actively work with producers to maximise fabric usage and save fabric scraps for future projects. 

Our commitment to a small batch production model also ensures that production isn't done indiscriminately and we only make what is necessary.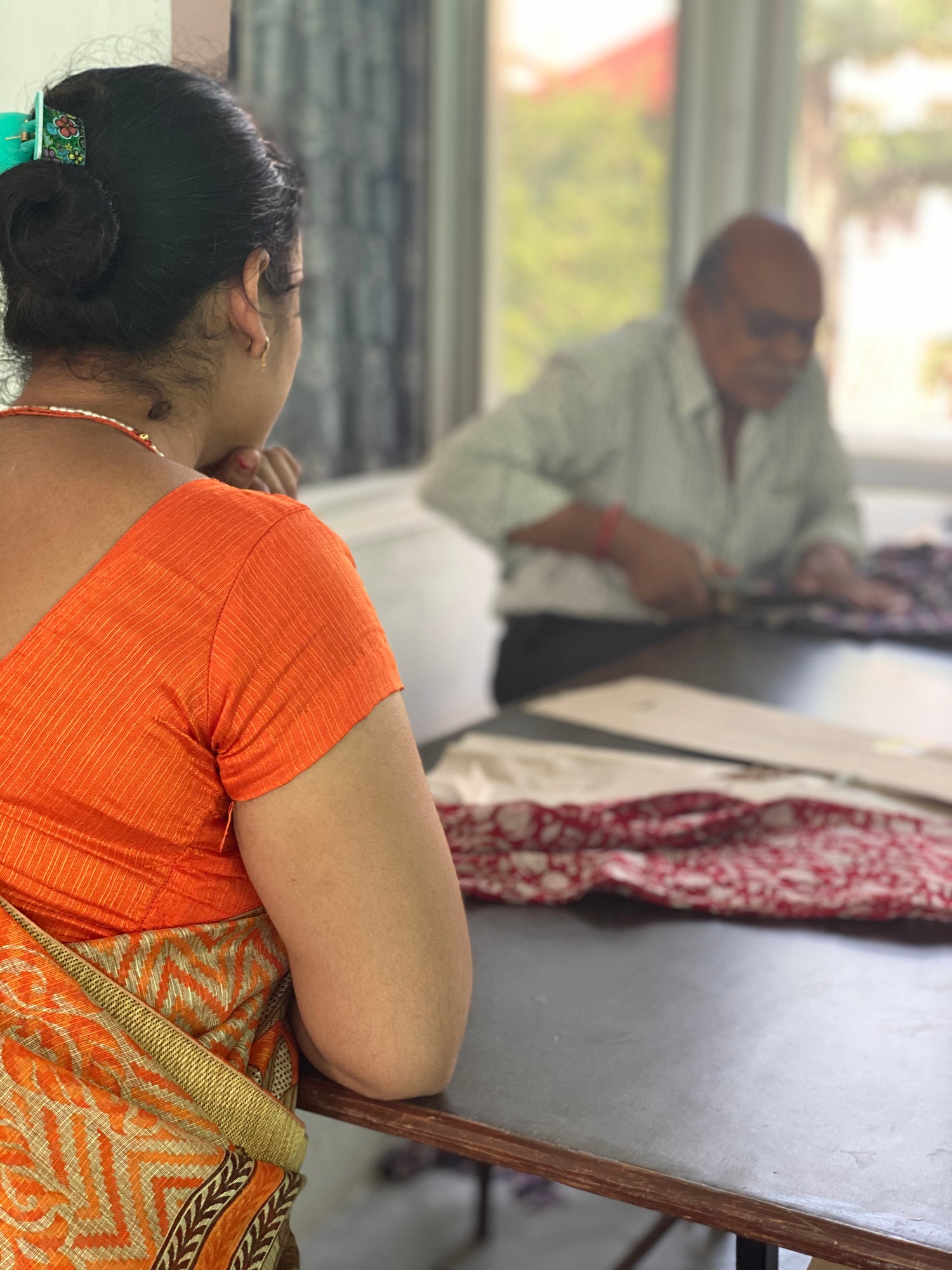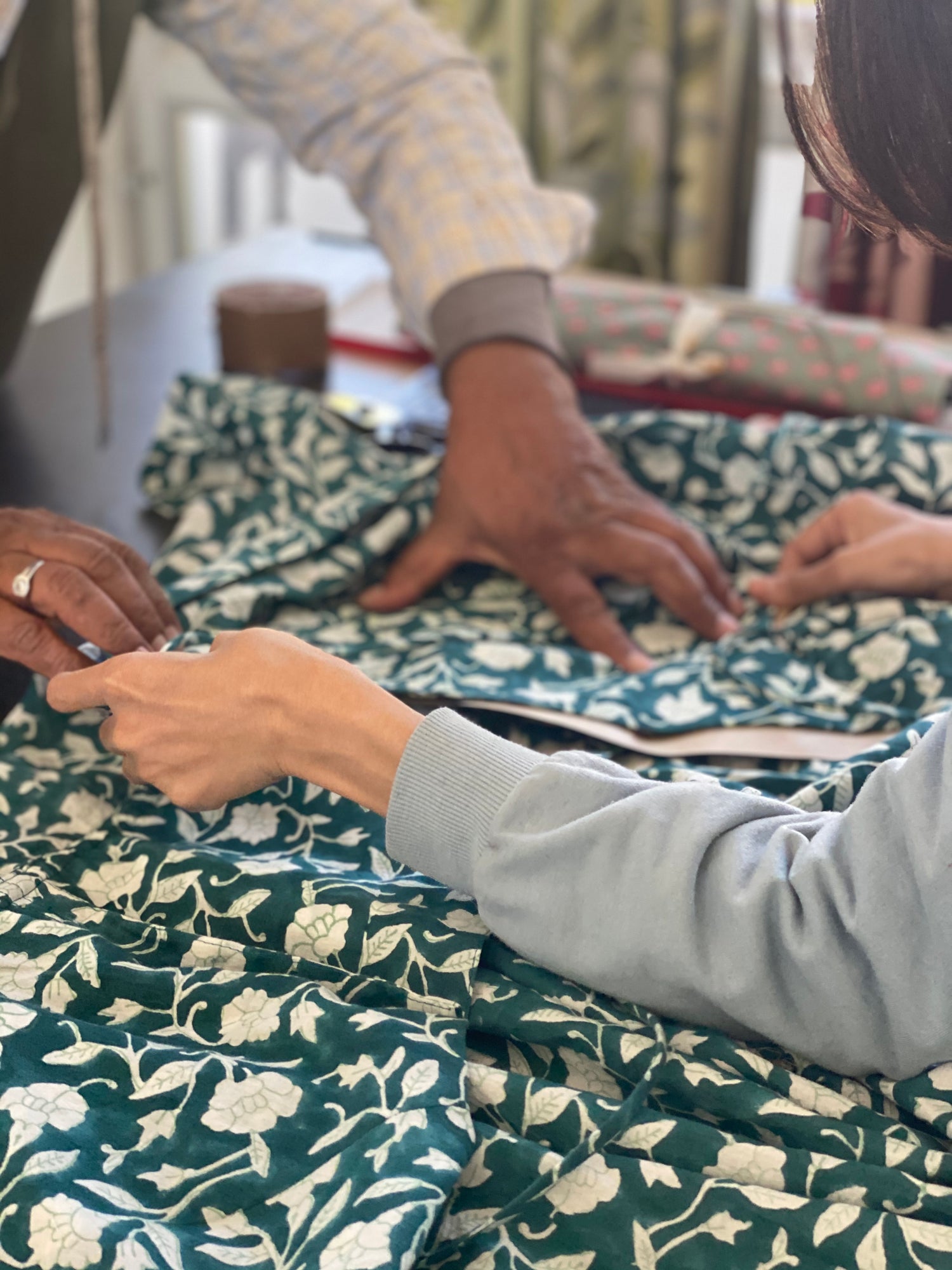 Wray Crafted was created to provide an alternative choice to fast fashion
We don't claim to have the best or only solutions to making fashion more sustainable but we are committed to doing whatever we can.
We are lucky that people (like yourselves) are paying attention to these issues and want to make changes.
We're all on this journey together and these are just our first steps. If you have any questions or would like to clarify anything with us about our processes, feel free to reach out to us at hello@wraycrafted.com, we'd love to talk.