Joyful, timeless pieces for all your adventures
Print Spotlight: Mosaic

A surprising combo of lush green with a coral pop.

Arti Dress
A spark of joy, a whisper of adventure
Inspired by the beauty of heritage and the ties of community that bind us, every Wray Crafted piece is a gentle call to celebrate each day for the magic it brings
Made alongside community, from our hearts and hands to yours
1. Design & Sampling

2. Hand Printing

3. Cutting and Stitching

4. Hand Embroidery
Each Wray Crafted piece is a collaborative labor of love. Once we decide to move a new design from sketch to development, we start to work closely with our artisans to fine-tune every detail.

We also take into consideration the feedback you've shared with us so that we can create pieces you'll love and reach for often.
We use a variety of handmade fabrics using heritage printing techniques. From traditional handblock prints, to Bandhani and custom Dabu printed cottons, we're always exploring the beauty of Indian textile printing.
Each style's consumption is carefully calculated to minimize wastage. By working from the same location as our artisans, we are able to troubleshoot as pieces go to the stitching room.
No Wray Crafted piece is complete without a little hand embroidered magic. Regardless of subtle stitch detailing or intricate centre-piece motifs, it's an additional touch of craftmanship we love sharing with you.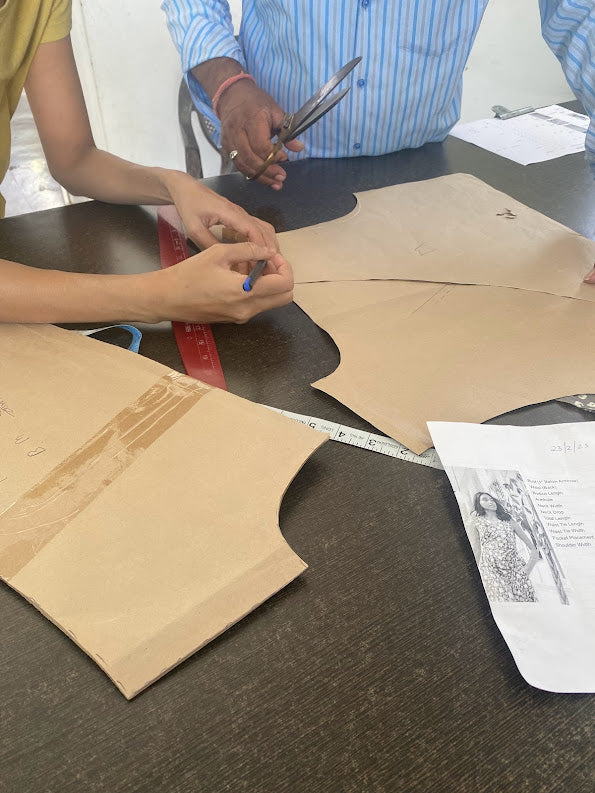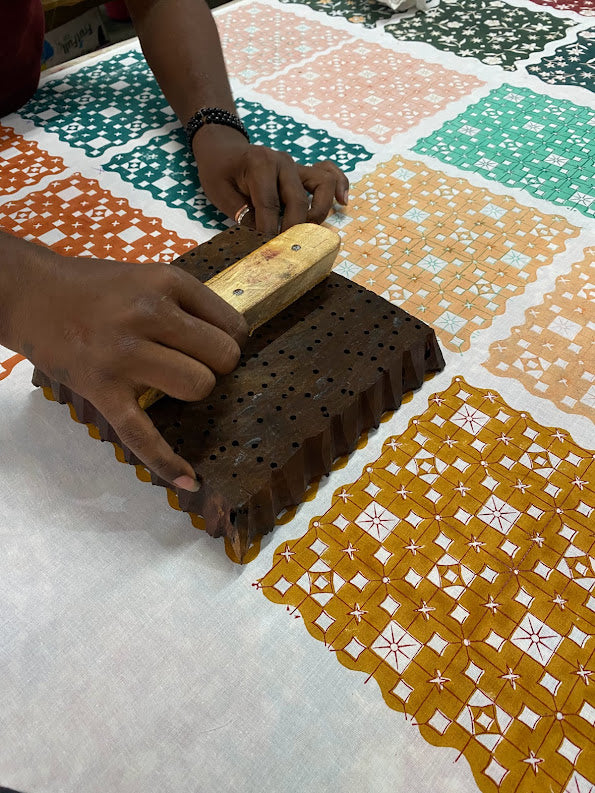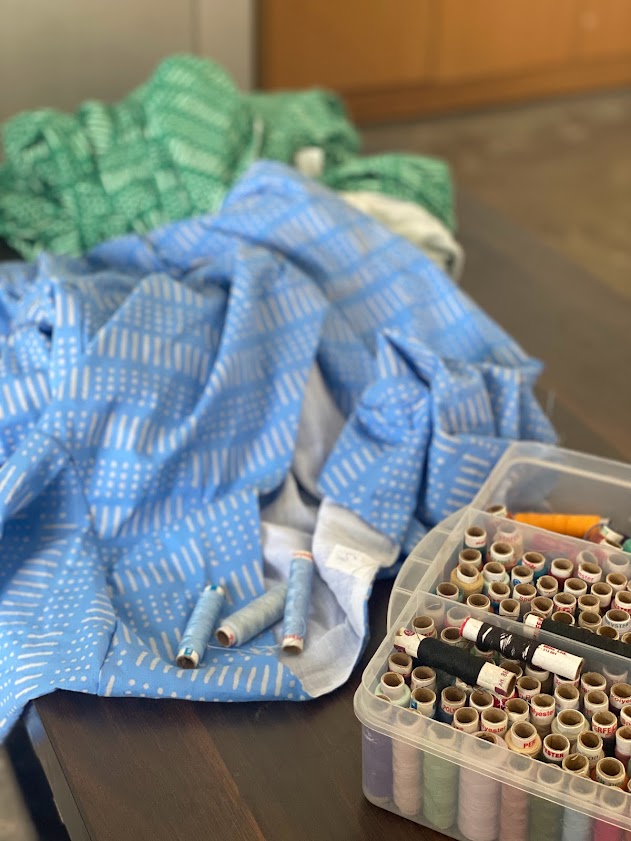 Guarantees
Ethically Made
We work with artisan communities who work in safe spaces and are
paid fair wages
Natural Materials
Only breathable cotton and linen blends that are kind on your skin are used in our pieces
Low Impact Production
Thoughtful design and production to create small batch, limited
edition pieces
Fair Pricing
Keeping ethical fashion accessible is important to us and we price with that in mind